Multi-Purpose Dryer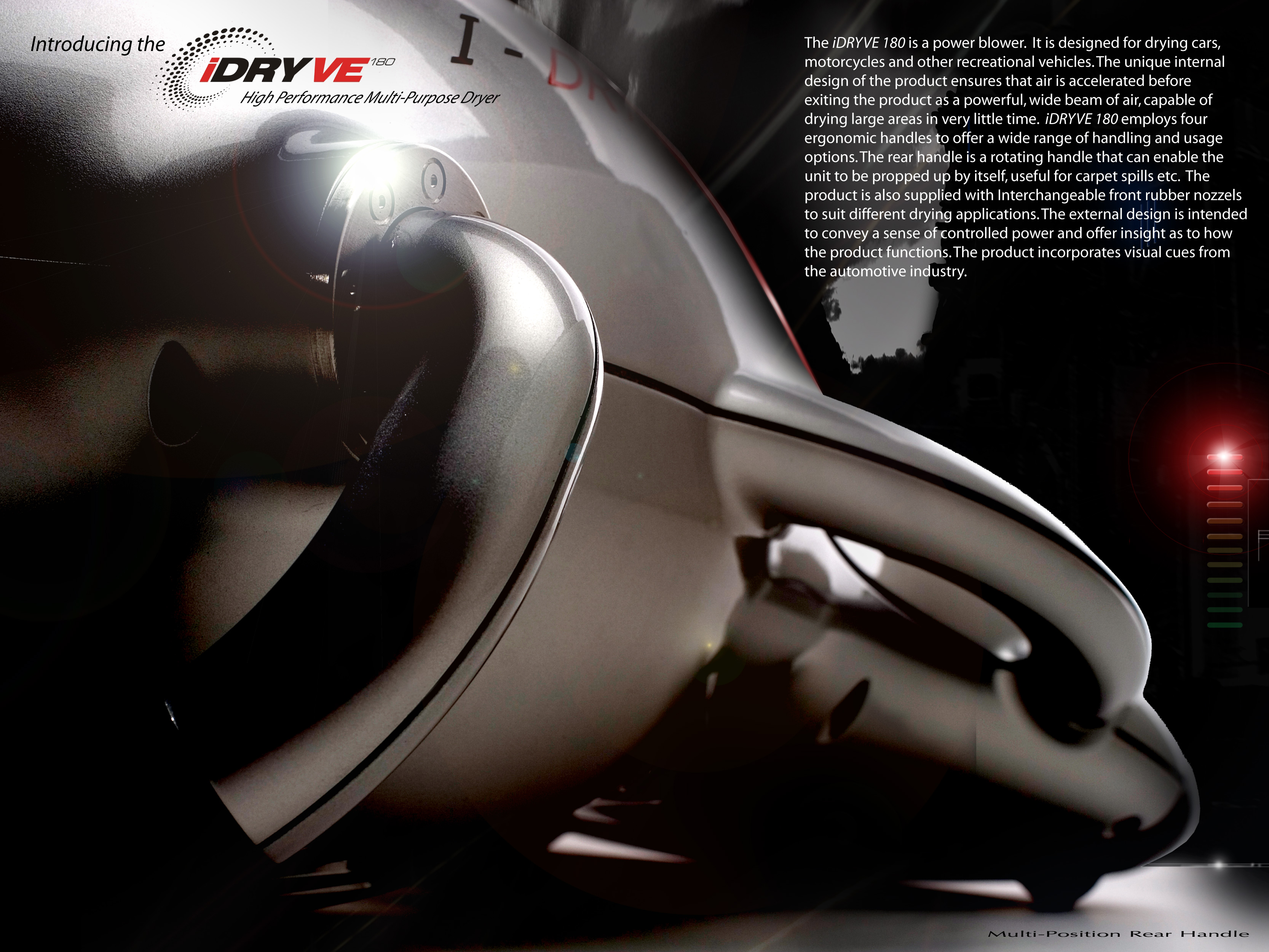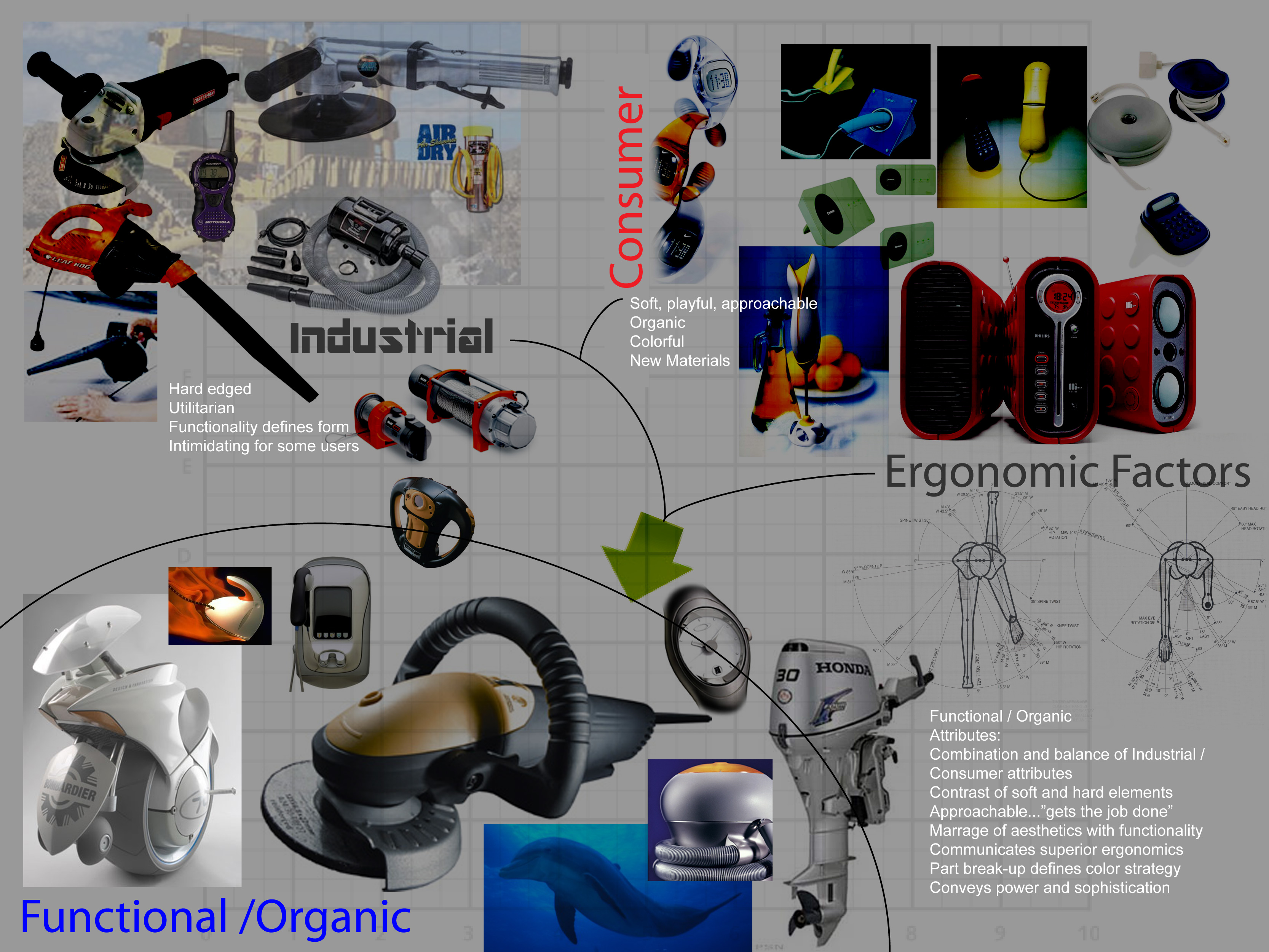 Visual Mapping / Competitor Analysis / Visual Language Formulation and Strategy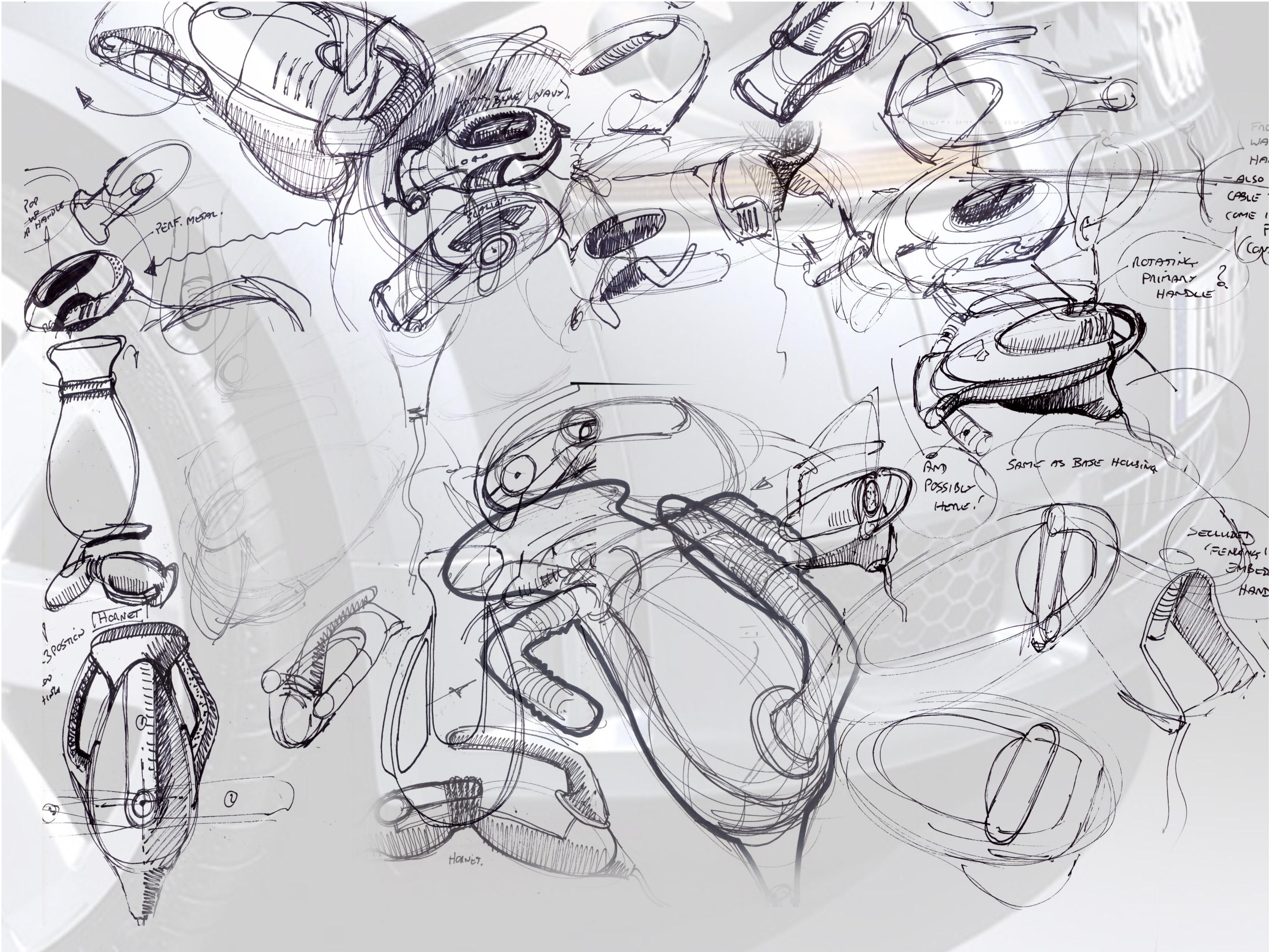 Initial sketch development / Ideation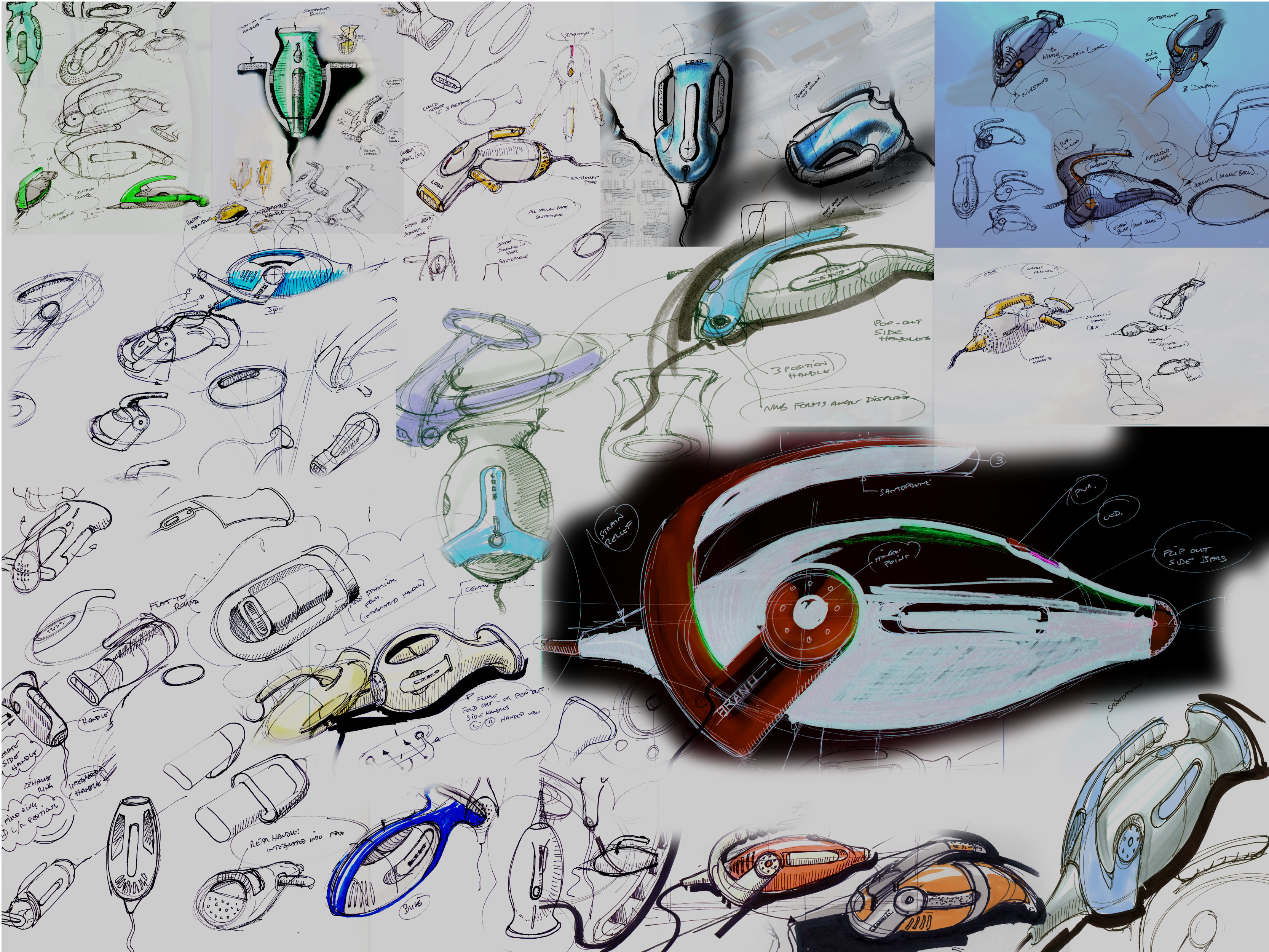 Sketch Development / Ergonomic requirements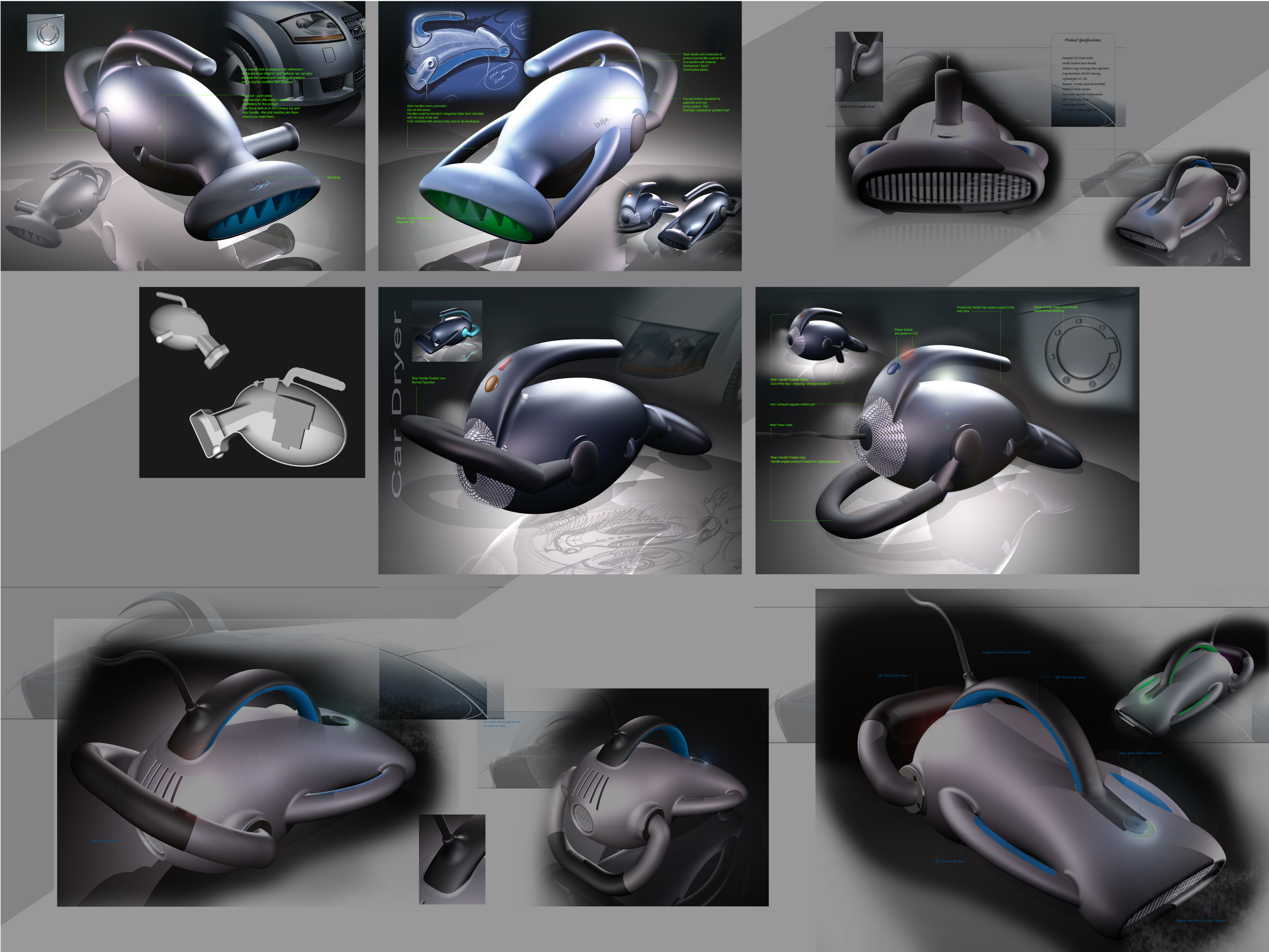 3D Clay Modeling /  Main Internal Component Size & Positioning / Air-Flow Requirements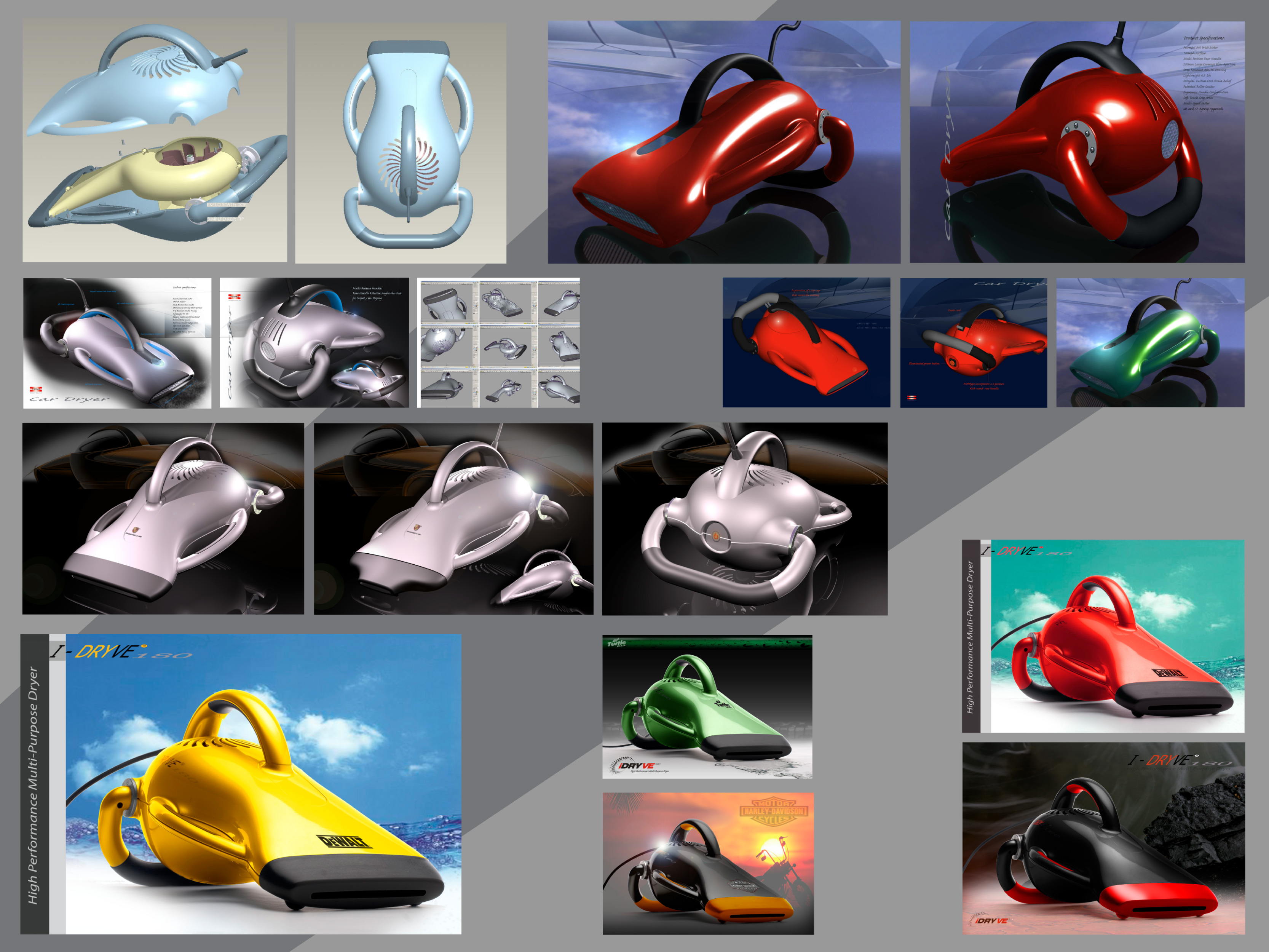 3-D Form and Model Refinement / Part Breakup / Materials selection / Color Analysis / Internal Component Refinement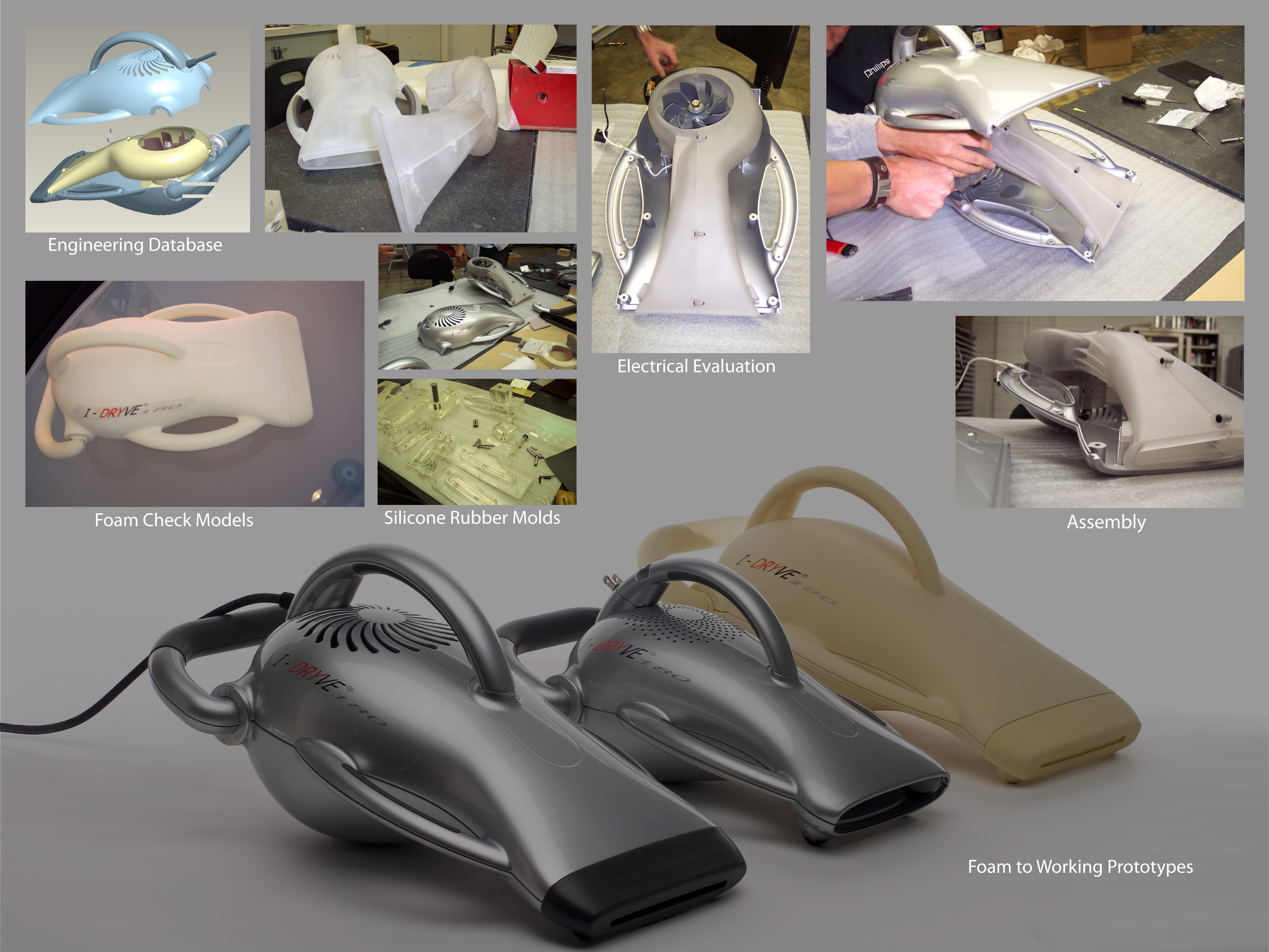 Engineering Database Development / Component Fit / Check Foam Models / Working ABS Prototypes and Testing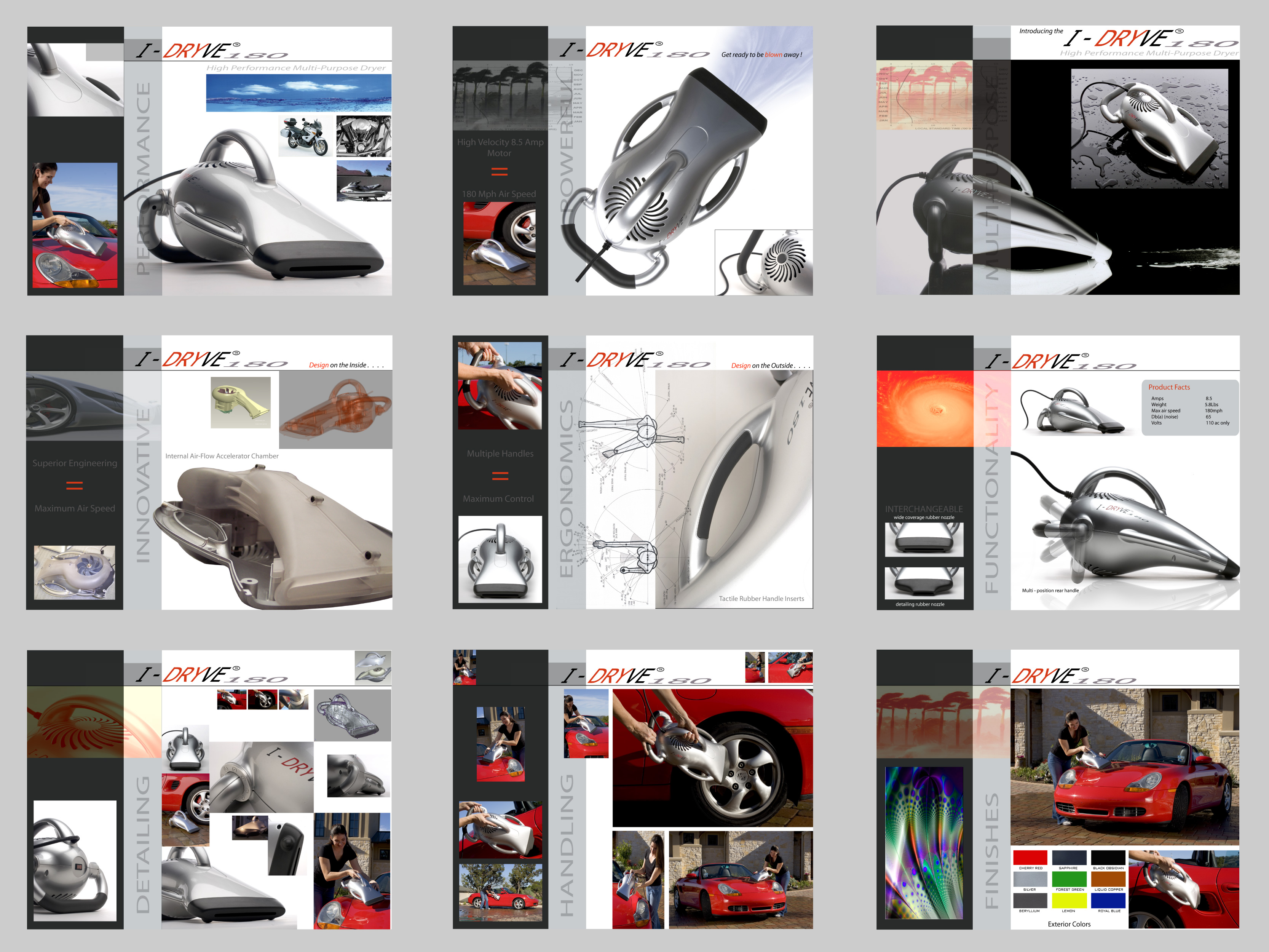 Marketing Material: Product Brochure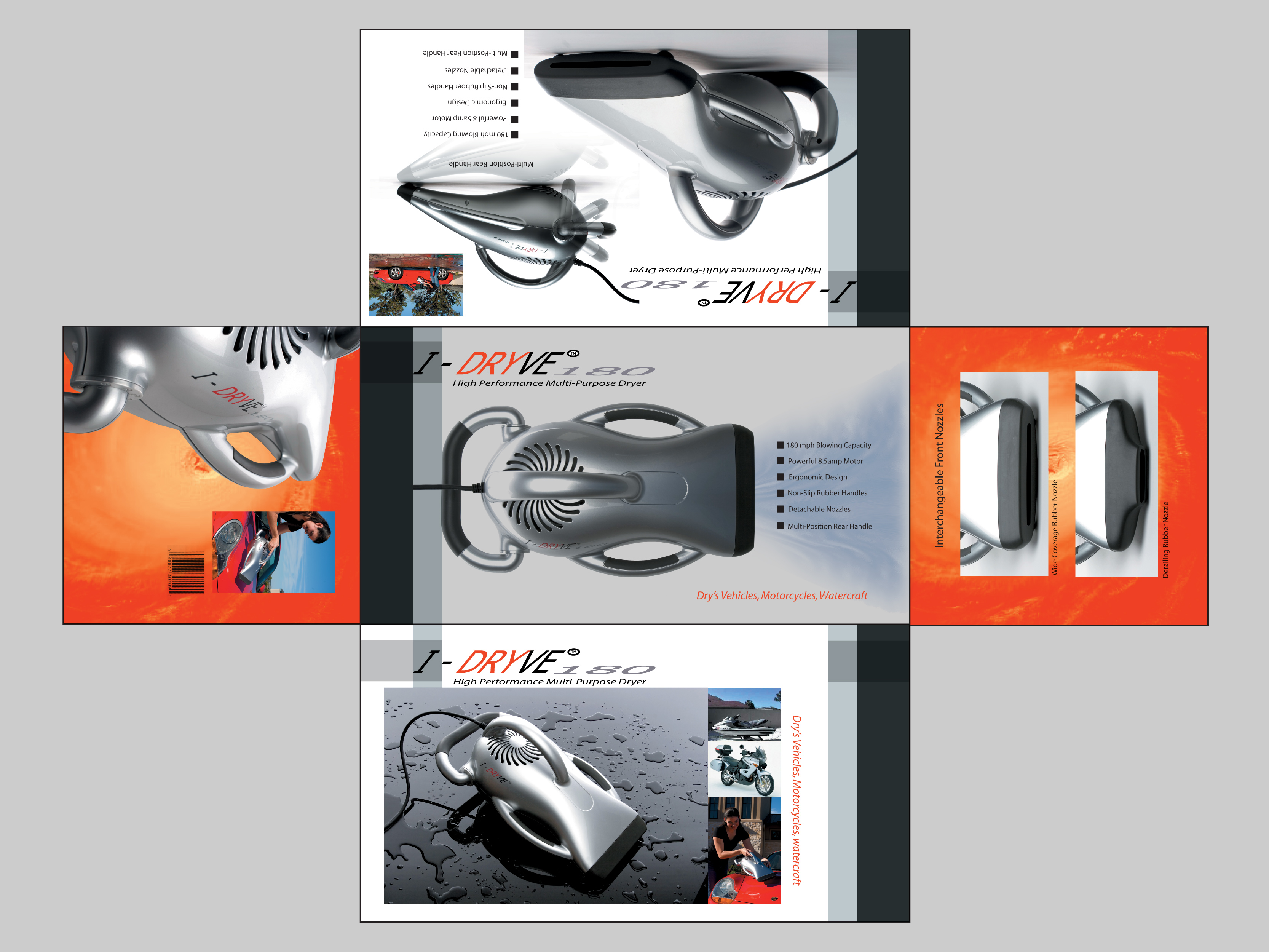 Marketing Material: Packaging / Box Design and Specification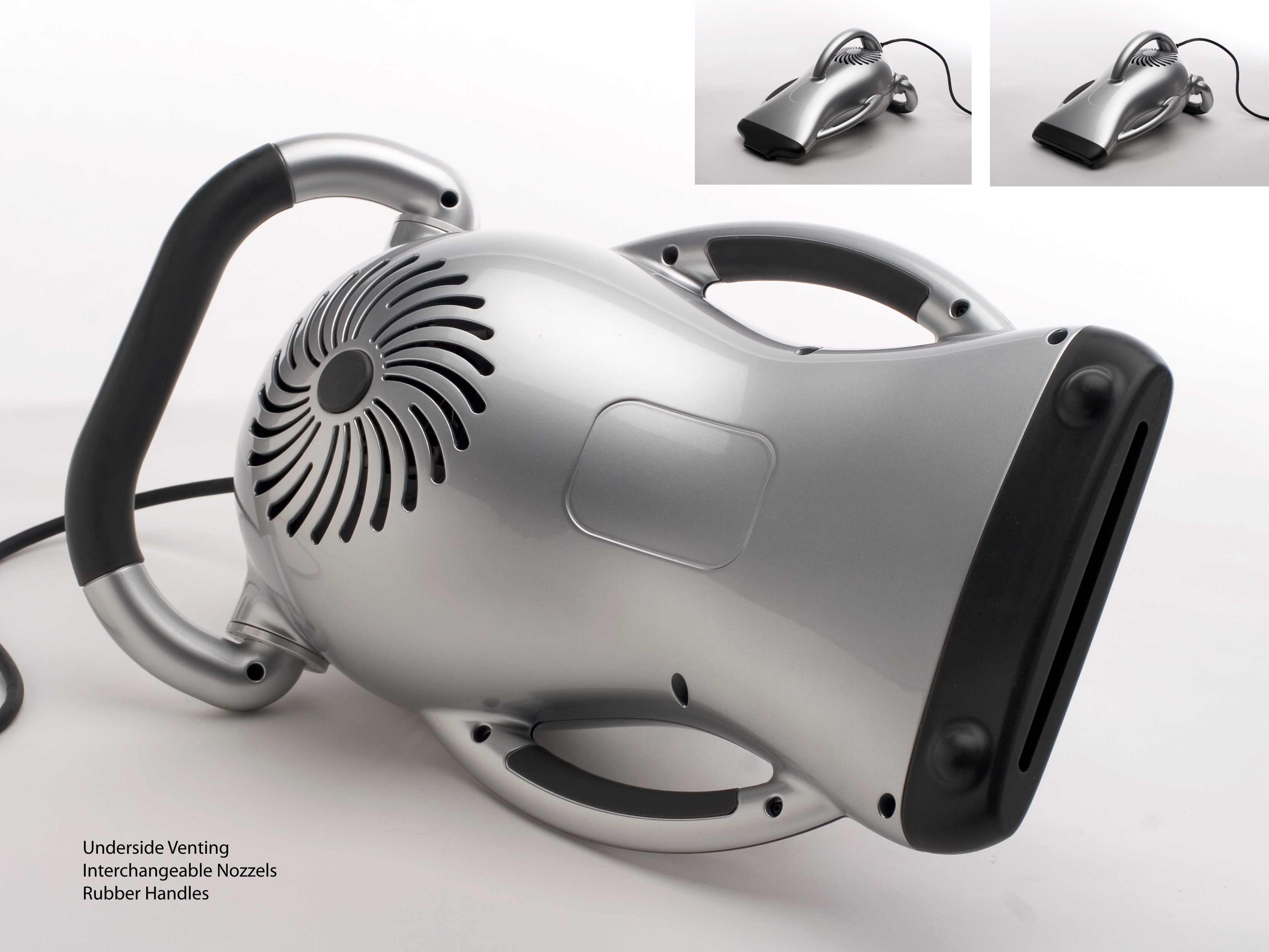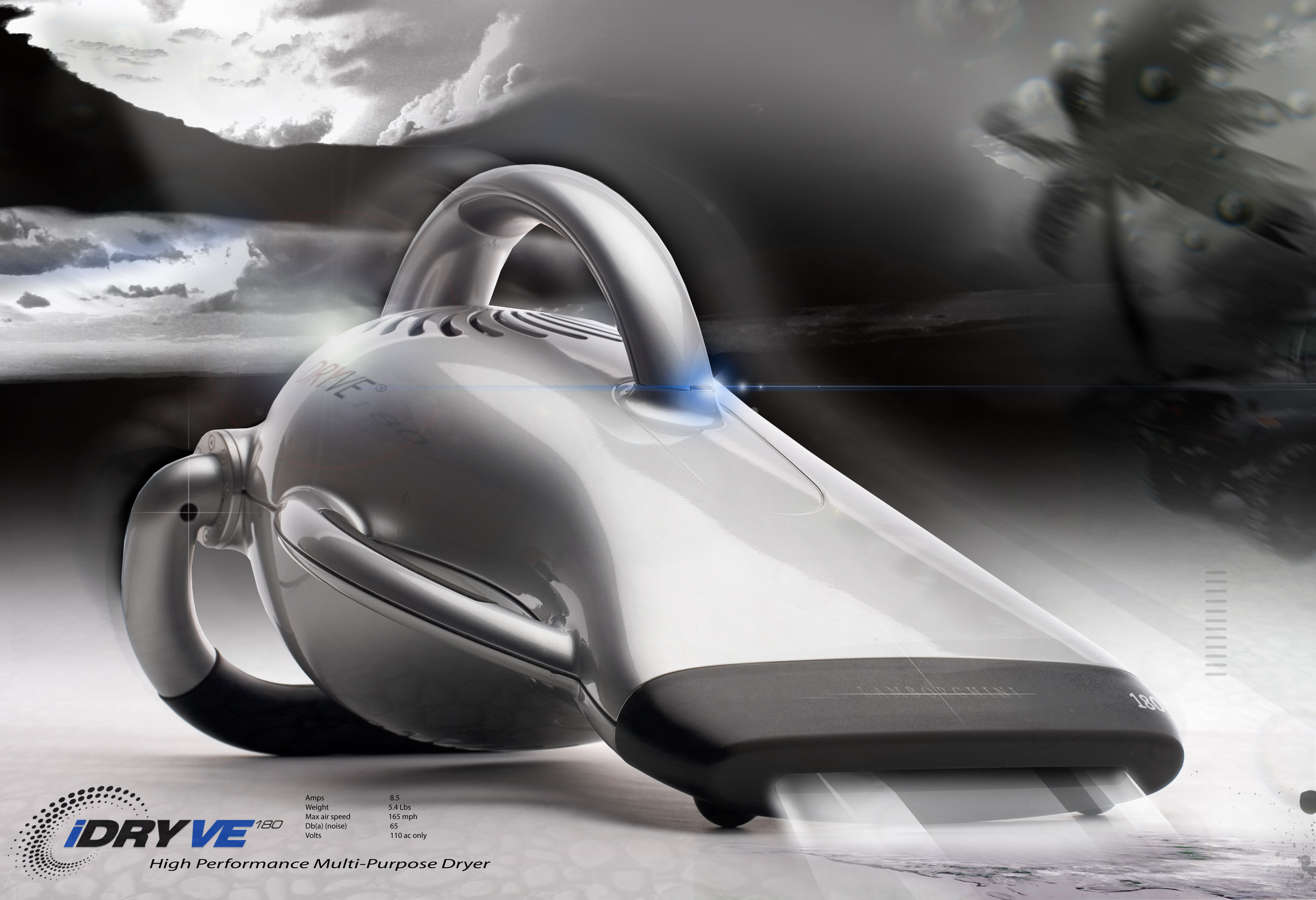 Value proposition: No longer use towels or other hard materials to dry your car or motorcycle. The I-DRYVE 180 will power dry the average car in 8-10 minutes. Excellent for those hard to dry places – mirrors, door trims, wheel rims and the spokes of any motorcycle. It comes with 2 interchangeable nozzle attachments; a wide coverage nozzle and a narrow tip detailing nozzle. .
The product also works great as a multipurpose dryer/blower for watercraft, leaves, garage and workshop floors, decks and patio furniture.
All designs and visual material © 2012 for LeveridgeDesign. Unauthorized reproduction strictly prohibited.