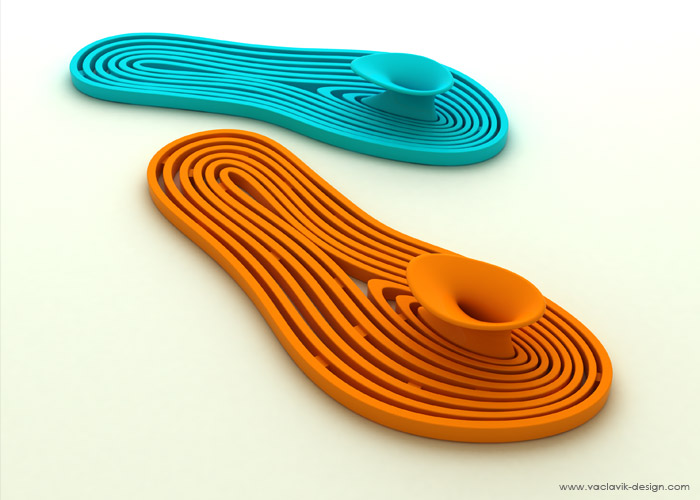 Spa footwear by designer: Ondřej Václavík.
After the massage table strut proudly to the sauna in style in these therapeutic and minimalist sandals.
Vibrant colors and the innovative use of materials and patterns mask the ergonomic dynamics of these slippers on wet floors. The shapes, holes and cuts also maximize the therapeutic purpose of massaging and stimulating your feet while you walk in them.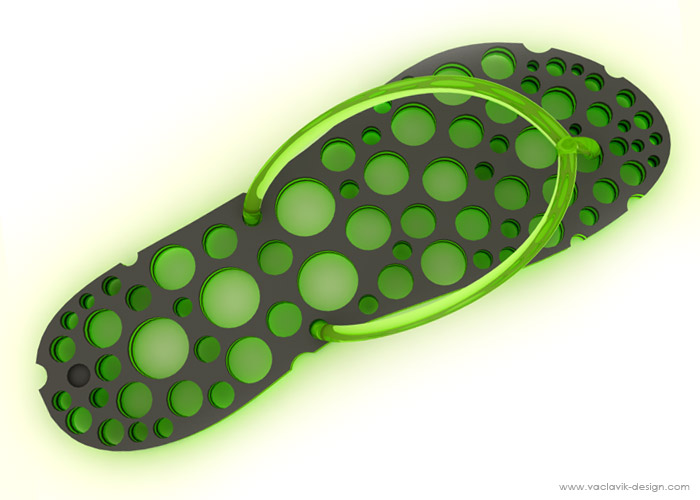 This line of foot apparel has been adopted in the Imperial SPA Hotel in Karlovy Vary.
Oh, and the packaging design is quite fresh as well: