Okay, Okay, I know I promised to not to feature any more superyachts, but this is one yacht with a difference, you guessed it…it also goes underwater!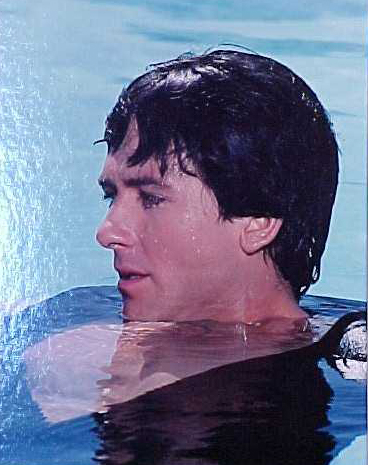 Italian designers Marina Colombo and Sebastian Vida have unveiled the 66.5 meter 'Undersea Yacht U-101' concept, conceived as the first superyacht to combine underwater exploration with all the comfort and style of a modern superyacht.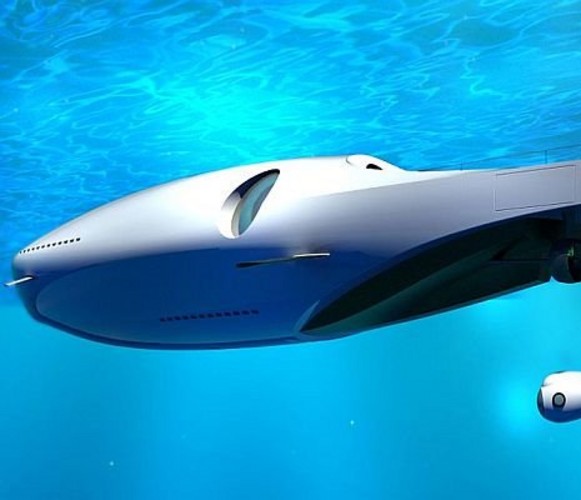 The luxurious U-010 Underwater Yacht concept is an extraordinary vessel able to operate like a Superyacht and a submarine to explore the width and the depths of the ocean in style. With an overall length of 220 feet (67 meters), the U-010 vessel was designed for deep sea exploration combined with comfort and luxury. The yacht can travel on the surface as well as underwater by cleverly passing from diesel to electric propulsion.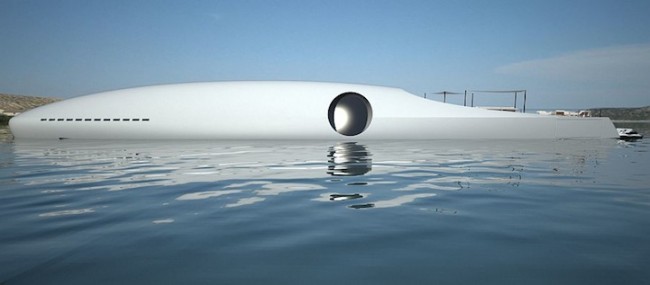 The U-010 superyacht concept is fully equipped with integrated stabilization systems to make any cruise, above or below water, as comfortable as possible. The underwater motor yacht holds a  contemporary exterior design alongside an ultra-modern interior.
Like many of the commercially viable private submarines designed to accompany superyachts, the U-010 underwater yacht is designed to offer an unforgettable underwater experience.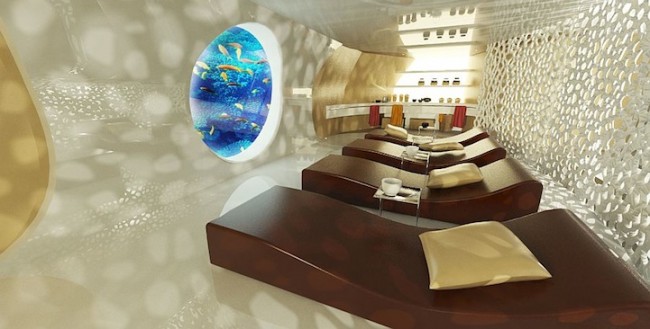 The new luxury submersible yacht will be equipped with a relaxation parlor, sauna, lounge bar and vast spiral staircase. The interior of the yacht would cover a surface area of more than 700 square meters.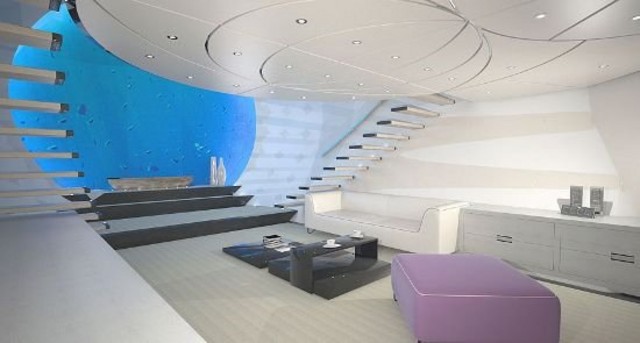 A room with a view.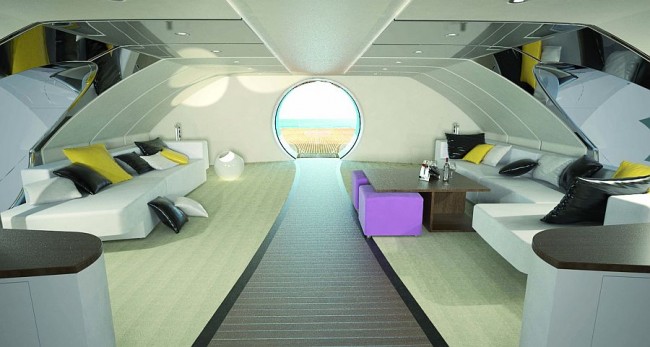 The construction of this pleasure submarine poses a lot of engineering challenges, as it should be built of composites, carbon fiber and aerospace alloys, which will involve enormous cost.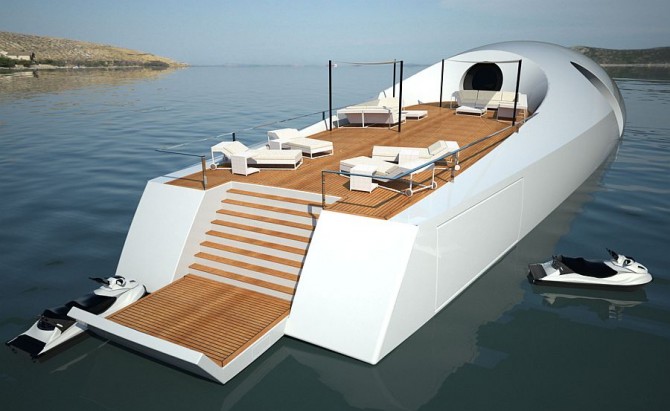 Hmm, perhaps next Christmas?