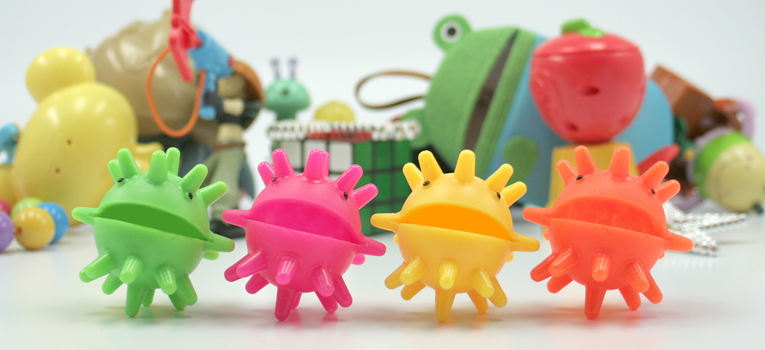 Tetran Cable Winder for Earbud Headphones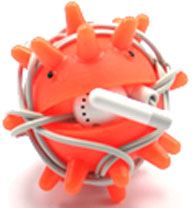 PR: Tetran is the fun cable winder for your favorite iPod or MP3 player's earbud headphones. Just wind your cable around Tetran's body and use Tetran's cute mouth as a holder for your earbuds. The spikes keep Tetran from running away. There is a removable ball-bearing style chain included for attaching Tetran to your belt loop, cell phone strap, or key ring.
In addition to Tetran's functionality as a earbud cable winder, Tetran can be used for a relaxation break. Squeeze Tetran in your hand to relieve stress, or roll Tetran around on the floor for a foot massage.
Available in these colors: Pink, Yellow, Orange, Green, Luminous, Blue, Purple, Black and White.
All material © 2010 for leveridgedesign.com: unauthorized reproduction strictly prohibited.